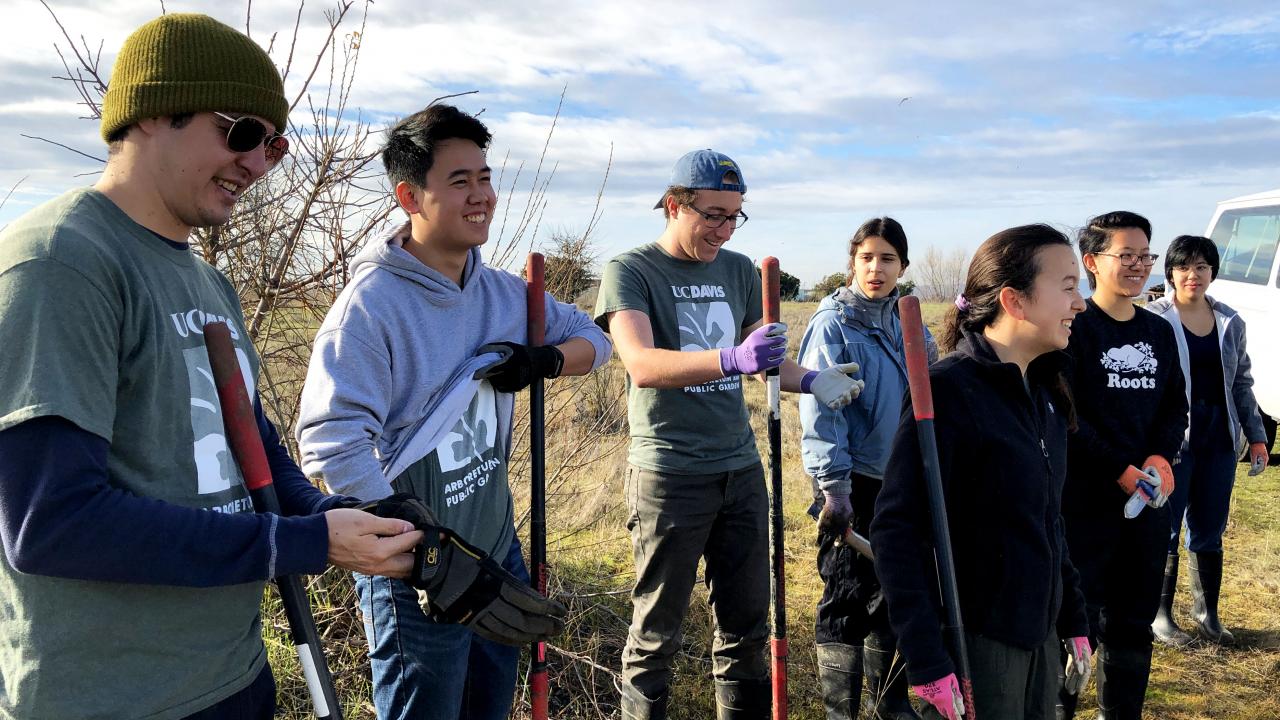 Tule (Schoenoplectus acutus) offers wildlife habitat for birds and other animals, prevents erosion and adds to the aesthetic appeal of the landscape along the Arboretum Waterway. 
Friday, January 17, 2020 the Arboretum and Public Garden's Learning by Leading™ Waterway Stewardship team harvested around 30 tule from a pond located in a remote area of west campus to a shore on the west side of the Arboretum Waterway. They plan to monitor the tule growth over the next few months in order to ensure that their efforts to add riparian habitat to the Arboretum Waterway are successful. 
See how this team harvested the tule and learn more about their experiences participating in the Learning by Leading program by watching the video below. 
Category
Tags